New cameras – Superheadz & 3D Holga
Loads of people at Poke are really into their lomography, it's making me feel guilty for having a shelf full of lovely cameras and hardly ever using any of them. To try and encourage me, I've just added this lovely girl to my collection. It's a Superheadz Golden half frame, which means each frame of the film hold two photos so you get twice as many shots out of a roll!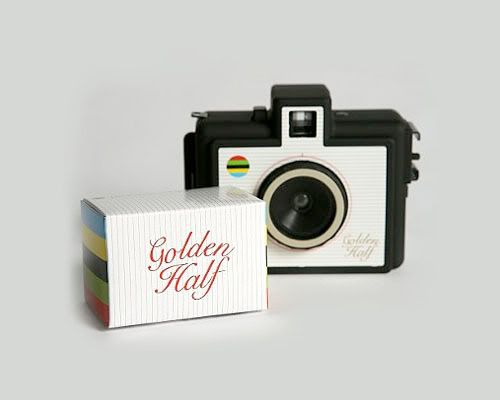 I'm also pretty tempted by this beast, but can't find one in the UK.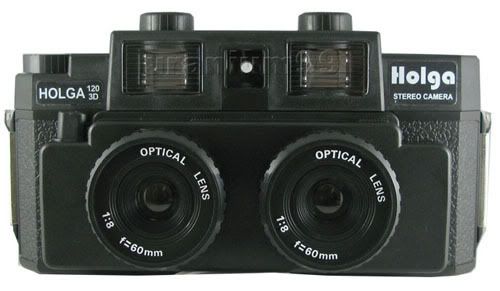 It's billed as the '3D Holga' because it fires two shots at a slight angle which when viewed through the special viewer (which looks pleasingly like a retro Viewmaster toy) has the effect of a 3D scene. You can also mash the two photos together into an animated gif to get the same effect:

(image from cursivebuildings)