Firstly, a quick hello to new viewers/subscribers – I had an unexpected spike in traffic due to being featured on a few web design blogs lately, so hello and I hope you continue to visit!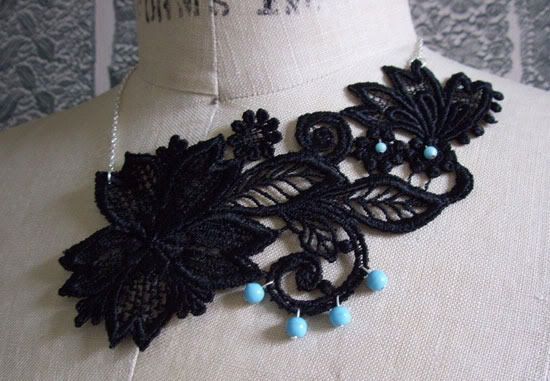 I love when different crafts collide – you usually end up with a really interesting and unique result. I stumbled across some handmade jewellery on design-inspiration site ffffound earlier which just shows that if something is creatively made, it can inspire people outside of its direct audience. The item in question was this lovely necklace with crocheted motif from from etsy seller Tree & Kimball.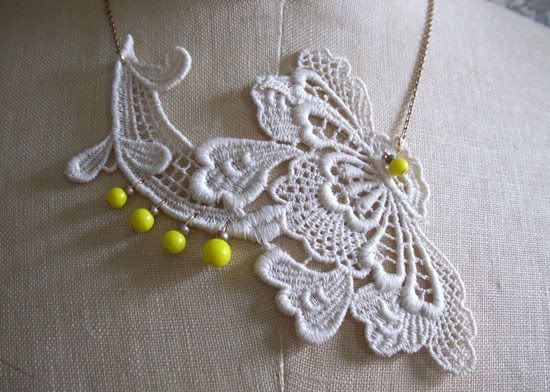 In the same vein, here's some more crochet-and-beaded necklaces from Muntedkowhai (beautiful product photography, too!).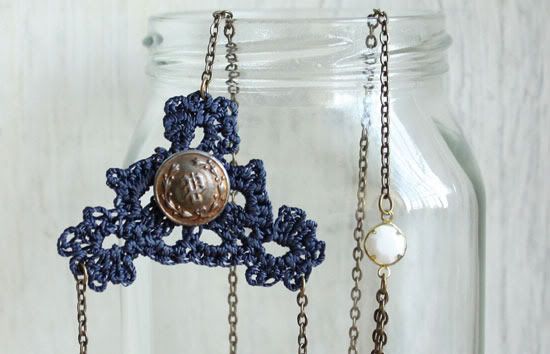 Finally, I love the drama of these oversized fringe necklaces from Norwegian Wood. I might hit up the haberdashery department and make my own version.