Constellation embroidery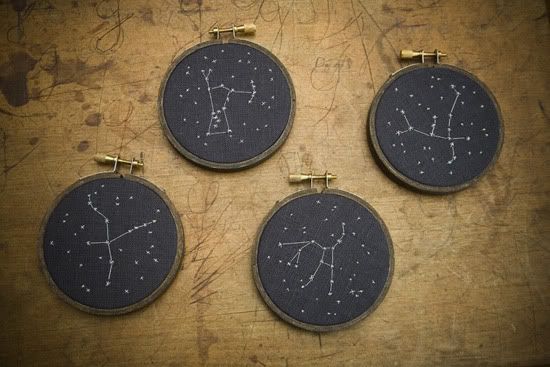 Oh gosh, I'm in love with these constellation embroideries by Jessica Marquez, aka Miniature Rhino on etsy. I've long been an extremely amateur astronomer (in that when I leave the smog of the city, I like to point out Orion and the Plough to anyone who'll listen) and although I'm new to embroidery after my Make Lounge class, I've got really hooked on it, so this is a dreamy combination.
And here's yet another love of mine, typography, in embroidered sampler form.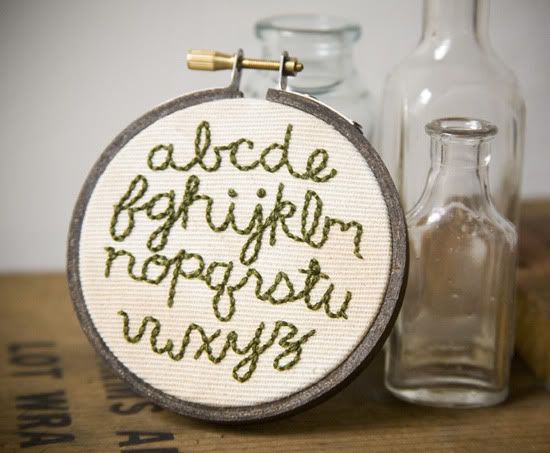 And what a cute idea – custom embroidery of a child's drawings. Precious!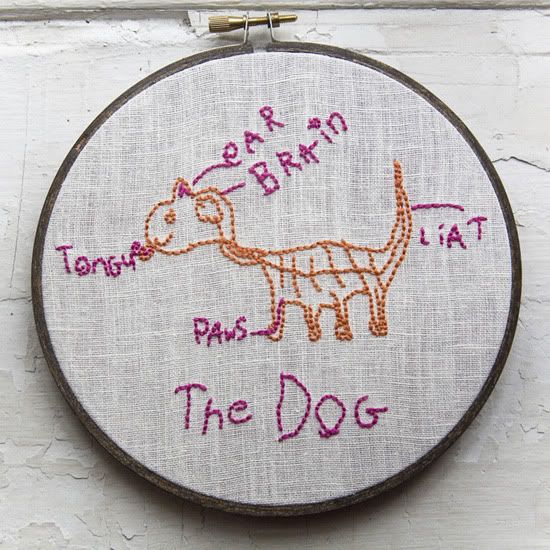 Oh so inspiring. Visit Miniature Rhino's etsy shop and Flickr to see and purchase all her lovely work.