Papercraft Keyboard Cat
Since you're on the internet right now, I presume you're familar with Keyboard Cat. The musical little fella seems to have spawned something of a renaissance amongst the crafty community. From t-shirts to embroidery, the cult of the cat knows no bounds.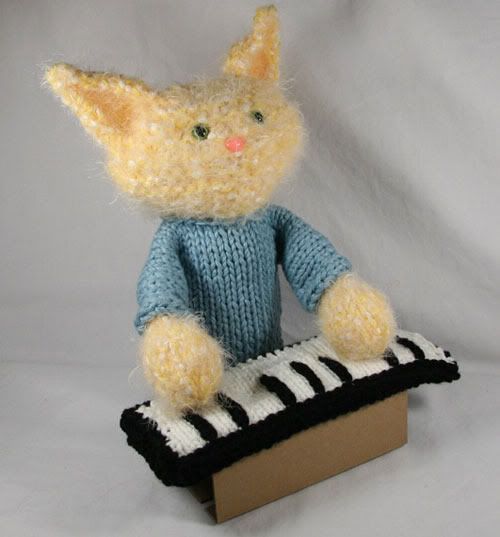 One of my favourites is this adorable knitted puppet by natashafatele on Craftster. You can see it in action here.
And when I saw this papercraft version, I had to give it a go. I knocked him up in my lunch hour yesterday.


I used a pencil instead of the paper handle because it wouldn't hold — but yes, his little paws really do bash the keyboard! Get the pattern to build your own here.
Edit to add: here's a video of it in action.